<![if !vml]>
<![endif]>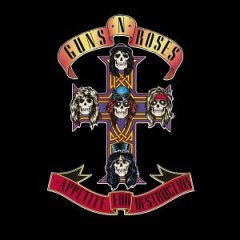 <![if !vml]>
<![endif]>
e --------------------------------15-----------14----------------------
b -----------15--------------------------------------------------------
g ------------------14----12-----------14-----------14----------------
d ----12------------------------------------------------------------------
a --------------------------------------------------------------------------
e -------------------------------------------------------------------------
* 1 4 2 1 4 2 3 2
Try the fingering above as a guide*
Play slowly using alternate picking strokes.
The actual recording is a semi-tone lower so...
If you want to play along with the intro you must tune your guitar to Eb [ Eb Ab Db Gb Bb Eb]
Or you could learn the pattern above starting at the 11th fret instead... using standard tuning.