Hey Joe Jimi Hendrix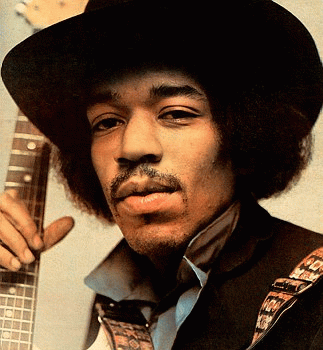 This chord progression is used throughout the song.
It's a great song to practise playing along with so make sure your guitar is in concert pitch. [use your tuner]
Try to add the riffs that are played just after the 3rd beat of the first E chord.
If you like to try some improvising use the E blues scale for licks and solo playing over these chords.
Hey Joe uses the CAGED chords... the key is E based.
C / G / D / A /
E / / / E / / /
---
Guitar Riffs
e --------------------------------------------------------------------
b --------------------------------------------------------------------
g ------------------------------------------------------0--------------
d ---------0---------0----2----------------0---------------2----------
a ----2---------2---------------------2----------2-------------------
e ---------------------------------------------------------------------
Riff One Riff Two
---
Bass Riff
*Play the fret hand fingering exactly as shown.
It's a great exercise in using all 4 fingers
This is also a great exercise on electric guitar... the top 4 strings are the same notes as on the bass E A D & G
g ----------------------------------------------------------------------------------------------------
d ---------------------------------------------------------------------------------------------------
a ----3---------------------------2----3----4----5--------------------------4----5----6----7-------
e ----------0----1----2----3---------------------------2----3----4----5----------------------------
*3 1 2 3 1 2 3 4 1 2 3 4 1 2 3 4