Four Must Learn Major Scale Patterns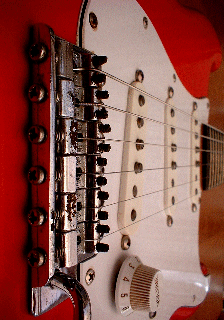 Practise these patterns slowly with alternating up and down strokes of the plectrum.
Play them down the fretboard [up the scale] and then play the same notes descending.
Sound each note evenly and clearly and try to get as good a tone as possible.
Practising these scales will be invaluable for your all round guitar playing.
Please check with me during your lesson about suggested fingerings for these scales.
All these patterns are moveable along the fretboard so you can play other major scales.
---
C Major
e ----------------------------------------------------------------------5----7----8--------------------
b ------------------------------------------------------5----6----8-----------------------------------
g --------------------------------2----4----5----7-------------------------------------------------
d ---------------2----3----5------------------------------------------------------------------------
a ----3----5-----------------------------------------------------------------------------------------
e --------------------------------------------------------------------------------------------------
---
A Major
e ----------------------------------------------------------------------2----4----5-------
b -----------------------------------------------------2----3----5-------------------------------
g -------------------------------------1----2----4------------------------------------
d --------------------------2----4---------------------------------------------------------
a ----------2----4----5---------------------------------------------------------------------------
e ----5----------------------------------------------------------------------------------------------
---
G Major
e ---------------------------------------------------------------------------2----3-----
b ----------------------------------------------------------------3----5----------------
g ------------------------------------------------2----4----5-----------------
d -------------------------------2----4----5------------------------------------------------
a ---------------2----3----5----------------------------------------------------------------------
e ----3----5------------------------------------------------------------------------------------------
---
E Major
e ---------------------------------------------------------------------------------0------
b ----------------------------------------------------------------------2----4-----------
g ------------------------------------------------------1----2----4-----------------------
d -------------------------------------1----2----4---------------------------------------
a ---------------------0----2----4--------------------------------------------------------
e ----0----2----4---------------------------------------------------------------------------
---