CRAZY TRAIN Randy Rhoads [formerly guitarist with Ozzy Osbourne]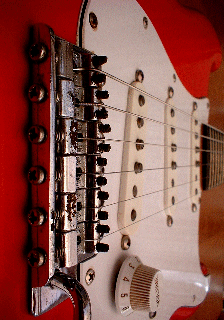 Before starting this riff place finger 1 at the 2nd fret of string e6 and finger 3 at the 4th fret of string a5.
Your position should be similar to playing a power chord.
To play it well keep your hand in one position and let your fingers do the walking!
Try solid down strokes only.
Crazy Train..... another great Rock Riff!
e1 -----------------------------------------------------------------------
b2 -----------------------------------------------------------------------
g3 -----------------------------------------------------------------------
d4 ------------------------------------------------------------------------
a5 -------------4-------5-------4-------2----------------2---------------
e6 ----2---2-------2-------2-------2-------5---4---5-------5---4---0--
1 1 3 1 4 1 3 1 1 4 3 4 1 4 3